What is Missing in Most Weight Loss Programs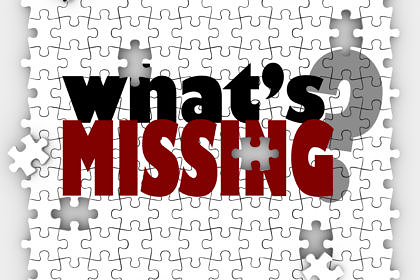 What is missing in most weight loss programs? Despite all of the weight loss programs out there on the market, some of you have been struggling with weight for most of your life.  Some of you have been attempting to lose weight naturally. Some of you may have already had weight loss surgery or considering surgery.  Whatever the situation you are in, you have to listen to this video. My client, who will remain anonymous, shares what was missing for her after weight loss surgery.
This is what she shared:
"You go through the medical procedure, you lose the weight, but the mental part of it is what's missing for me."
"No one's there to show you how to pick up the pieces, how to make yourself feel good about yourself. There's days you wake up in the morning and you look in the mirror and you still see that big person looking back at you. How do you get through that? How do you get through the depression?  The mental part of it, the psychological part of it, is the part that's missing for me." 
"You're missing half of your body. You lose half yourself. So where's that missing person at? You're constantly seeing yourself. You say, okay, "this is me", but you don't see yourself." 
"I love the weight loss. I love that piece. But keeping it off is hard."
"They did the surgery, but now you don't have anyone there to push you to keep that weight off."
"It's a whole journey. You have to eat right. You have to make sure you're taking your vitamins right. You have to make sure your workouts are right."
"What happens after the surgery? Where is the mental part of it. That's the part where I think a lot of us out here are missing."
"You're alone. You have no one. You don't know whether someone else is feeling the same way. Even if you go to your groups, no one's going to mention it. No one talks about what's missing when you look in your mirror. That mental part…that is what I noticed."
——————————-
This is why a healthy mindset is so important. When you begin to think like a healthy person, you start to act like a healthy person. That's why I wanted to share her message because this issue isn't being addressed enough.
If this is an issue for you and you want to talk to me about it, go to  www.TalkToDrLeona.com set up a time to speak with me so we can discuss what your struggles are, and how I may be able to help.
Are you struggling to lose weight despite diet and exercise? Do you lack support? Are you unsure where to start? If you answered yes, to any of these questions, book your call today.
Let me know if this was helpful.  Please share your comments and questions below and until next time, go out there and achieve more Freedom in your health and your life!