Health is Something You Decide on Ahead of Time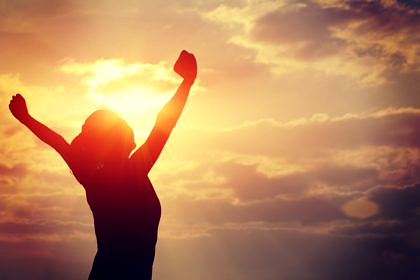 I enjoy listening to Wayne Dyer. In his lecture, "The Power of Intention," he said many thought provoking things, but one thing that stood out to me was when he said, "Happiness is something you decide on ahead of time." As a natural healthcare practitioner, I would like to rephrase that to say, "Health is something you decide on ahead of time."
So many people today are struggling with their health issues. I believe this happens because there are a large percentage of people in our society who don't wake up and say, "What can I do today to be healthy tomorrow?"
Healthy adults and seniors took better care of themselves when they were younger. As a parent myself, I stress the importance of introducing a healthy lifestyle to our children at the time of birth.
Living in the moment without considering the consequences and eating the highly processed, dead devitalized foods is not going to make you healthier tomorrow. It will catch up with you.
When patients come into my office seeking help for their chronic pain, weight issue, hormonal imbalance or any other chronic health issue, it usually didn't happen overnight. A typical female patient coming in for care in my office in her forties is usually dealing with dietary and lifestyle abuse that began in her teens!
The point I am trying to make here is our habits or decisions we make now can affect us anywhere from 10 seconds to 10 years from now! So if you want to be healthy 10 years from now, start now! Decide to be healthy and make the necessary changes to your lifestyle now. Don't wait for that magic potion to land in your lap, because it isn't going to happen!
Decide to be healthy now! Start making the positive changes now! Start living a healthy lifestyle now and enjoy a healthier tomorrow!
To better health!
Dr. Leona
P.S.
Let's talk about how I can help. Click here to schedule a free 30-minute Breakthrough Call and to see if you qualify for any of our programs.