It's Time to Break Free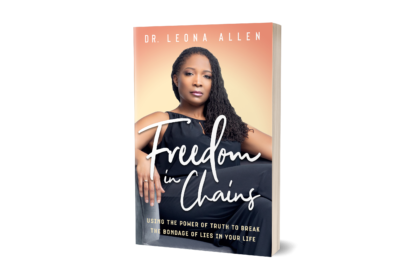 Do you face the same struggles in your life over and over again? Health struggles? Financial struggles? Relationship struggles?
Do you feel like you are pretending to be someone you are not? Do you feel like an invisible chain is holding you back from achieving your true power?
If this is you, your life may be in a state of chaos because of years of wrong thinking and the lies you have been told. You may feel fearful, depressed, anxious, or confused. You may feel a deep void in your life. You may feel overly exhausted, unappreciated, or defeated. You may feel that something just isn't right, and you can't put a finger on what it is. All of this points to spiritual bondage, and it's time to break free.
Order your copy of Freedom in Chains today! My newest book is now available on Amazon and at FreedomInChainsBook.com (for an autographed copy).